Our Master Agent Program Allows You to Focus on Your Client's Needs
Our Master Agent Program allows you to focus on helping your clients. By working with a Master Agent you can you rest assured you have no sales quotas or commitments, while having access to every technology partner with whom we work.
As a telecommunications agent you get an incredible opportunity to offer technology products which can help your clients. Just like an independent insurance or financial agent, you can offer your clients our entire product set through our telecommunications agent program. These services include, but are not limited to:
Business Telephone Systems
VoIP Wholesale Local and Long Distance
Local and Long Distance Inbound Service
International Voice Service
800 Wholesale Voice
Telecom Bill Auditing
Our Telecommunications agent program ensures you have the resources, products and knowledgeable team to support any of your client's needs. We allow you to offer your clients, local phone service, long-distance services, MPLS, phone systems, wireless, software licensing and so much more.
Let's review the highlights of our telecommunications agent program:
No sales or quota commitments ever
Aggressive compensation payouts
Ability to offer all technology providers listed on our website
Offer the opportunity to let Clarus sell your products and services – Grow your business with us!
Succeed at any level without leaving your industry knowledge behind
Extensive sales and product training
Ability to provide your clients solutions which dramatically make a difference in how they communicate and their bottom-line.
In our telecommunications agent program we give you the tools for success and focus on supporting your efforts, from how to generate leads, to on-going client communications. The Master Agent program allows qualified candidates to partner with us to quickly launch and run their own business. Clarus Communications provides all the resources to get started quickly and become successful as an independent telecommunications agent.
The Clarus Master Agent Program is designed for individuals and/or companies who understand the telecommunications field and who can leverage local relationships with IT Companies, hosting providers, VARs, phone vendors and others who work in the technology space.
With our program we fast-track you into this space and allow you to utilize our brand to catapult you quickly within your local market. We provide a quick-start telecommunications resources curriculum, complete use of our marketing materials, CRM and LaunchPad tools, coupled with instant sales assistance and on-going support to ensure success. No need to do anything other than to hit the streets and start selling telecommunications products immediately.
Master Agents benefit from our experience and brand to quickly and successfully build a telecommunications business. There are no hidden costs and no advertising fees within our program.
Download the Clarus Cloud Ebook
Fill out the form below and we will send the link to the email address provided.
Request Information
We invite you to fill out the form, to the right, and someone from our offices will get back with you quickly.
We look forward to serving you.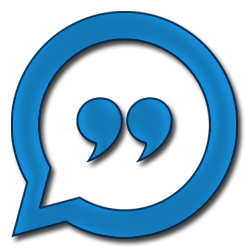 Request Information
We invite you to fill out the form below and someone from our offices will get back with you quickly.
We look forward to serving you.