Business Telephone Systems
Business Telephone Systems
We Can Help You Find the Best Business Phone System for Your Business
Since 2001, Clarus Communications has been committed to providing exceptional business phone systems to the Cleveland, Ohio area and its neighboring regions. Our goal is to consistently exceed the expectations of our valued clients. Selecting the right phone system for your enterprise is a crucial decision that can be challenging. That's why we offer a diverse selection of over 25 business phone systems for sale and maintenance. This wide range enables you to easily evaluate and compare your options in the market.
Adapting to your unique requirements, we can identify the ideal office phone system for your needs. Our selection process considers several factors, including but not limited to the facility's location, voice and data wiring requirements, future growth projections, and budget considerations. Using our internal systems and phone system comparison tools, we can swiftly pinpoint the office phone system that aligns most logically with your business.

The Digital Phone System is widely employed by small businesses, multi-location enterprises, and retail solutions. Clarus Communications is proud to provide a diverse range of digital telephone system brands, including the Mitel PBX and Panasonic Digital Telephones.
Among the numerous benefits provided by digital phones, their superior energy efficiency when compared to VoIP phones is particularly noteworthy. In general, digital phones require less energy to function than VoIP phones. Additionally, digital phones are compatible with a wide variety of cable types, setting them apart from VoIP phones. This versatility extends to cable types such as CAT6, RJ45, Category 3, 5, and 5e. While installing a dedicated cable for a digital phone system is essential, it can simultaneously lead to reduced installation costs, thanks to the cost-effectiveness of the cabling itself.
Digital telephone systems are known for their outstanding reliability, thanks to the reduced points of failure within the system. Compared to VoIP telephones, digital systems are notably simpler both in terms of installation and operation. To explore the Digital Phone Systems offered by Clarus Communications, please click the button below.

A VoIP Phone System offers a multitude of benefits, including the ability to deploy VoIP Phones worldwide, as long as there is a reliable internet connection. VoIP telephones serve as a cohesive bridge for your global business operations, ensuring uninterrupted connectivity as long as your employees have internet access.
By implementing a VoIP phone system, you simplify the setup and maintenance of your network, allowing for a unified network that accommodates various devices throughout your organization, including computer workstations. IP phones can be effortlessly relocated without losing their unique extension capabilities, offering significant flexibility to small business owners in managing both their phone and computer networks. Furthermore, the use of voice over Wi-Fi phones enables users to carry their VoIP phones throughout the entire business premises, enhancing employee mobility. To explore the VoIP phone systems offered by Clarus Communications, please click the button below.

Contemporary business owners can gain numerous benefits from PBX systems, also known as "private branch exchange." At Clarus Communications, we take pride in offering a variety of PBX solutions, including Hosted PBX options.
One of the many advantages provided by a PBX system is its capacity to connect a company's internal phone extensions with their leased telephone lines. As a result, employees can use extension numbers to contact coworkers, eliminating the necessity for external lines. This setup can result in cost reductions in phone service expenses.
In addition to on-site PBX systems, Clarus Communications offers hosted PBX solutions, providing our clients with the full range of benefits and features found in a traditional PBX system while simultaneously reducing their initial capital investment. To explore the PBX Systems and Hosted PBX solutions available through Clarus Communications, please click the button below.

Reliable and flexible telecommunications technology plays a crucial role in taking your business to greater heights. By capitalizing on the latest advancements in VoIP services and IP phone systems, businesses across the globe are tapping into the impressive advancements made possible by the internet and VoIP technology.
An Once limited to larger enterprises, IP Phone Systems have evolved into a valuable resource for small and medium-sized businesses worldwide. In this context, IP phone systems are making a notable impression, attracting the attention of business leaders for their ability to substantially reduce phone expenses. This technology has evolved into a highly sought-after solution, enabling the seamless integration of voice and data while simultaneously cutting costs by reducing call charges. To explore the IP Phone Systems offered by Clarus Communications, please click the button below.

With the ongoing advancements in call center technology, even smaller call centers can now unlock significant profit potential. Our specialization lies in helping you discover the perfect call center system designed specifically for your business needs, all while offering the most competitive pricing. Furthermore, the incorporation of advanced reporting features enables you to elevate your management of call center agents to an unprecedented level.
By working closely with your company, Clarus Communications aims to pinpoint the perfect Call Center System that matches your organization's specific requirements. We offer a wide range of options and configurations, and our seasoned consultants are experts at guiding call center clients in discovering the best-fit solution for their distinct needs. To explore the Call Center Systems offered by Clarus Communications, please click the button below.

Need help with repairing your business phone system? Wondering if parts are available for your business telephone system? Don't worry, we provide extensive phone system maintenance services throughout the Cleveland Metro area. Your company's phone system is of utmost importance, and having a reliable partner to ensure its maintenance is essential for your company's success.
At Clarus Communications, we provide servicing and repair for phone systems, helping clients extend the lifespan of their current telephone setups. We'll create a customized maintenance plan to ensure top-notch performance, with a special focus on the Cleveland Metro area. To explore our Telephone System Repair services at Clarus Communications, please click the button below.

Clarus Communications excels in designing and executing precisely structured cable blueprints to meet your current voice and data wiring requirements while allowing for future expansion and adaptability. Our extensive experience in various low voltage wiring projects consistently demonstrates our commitment to project timelines and financial constraints. Having a successful history of implementing intricate wiring solutions for clients nationwide, we have the utmost confidence in meeting your company's wiring contractor needs.
When you partner with Clarus Communications industry experts, you can trust that your project will benefit from a thorough structured cable plan. This plan is crafted based on our deep comprehension of your project's scope and your company's future needs. To explore the Structured Cabling Plans offered by Clarus Communications, please click the button below.

By opting for reliable, used telephone equipment for your company, you can save valuable time and resources. This strategy allows small businesses and startups to protect their finances, allowing them to allocate funds to critical areas like marketing, expansion, and other essential operational expenses.
On the flip side, if you're thinking about selling your business's used telephone system, don't hesitate to contact us. We partner with telecommunications companies across the nation who may be interested in purchasing your used telephone equipment to meet their requirements. To explore the selection of used telephone equipment offered by Clarus Communications, please click the button below.

Business VoiceEdge offers the capability to connect various remote sites seamlessly, providing a streamlined solution to improve your business operations and upgrade your company's communication infrastructure. With a variety of flexible features offered at a competitive price point, Business VoiceEdge gives you the freedom to choose from a range of cloud-based services, enabling you to find the perfect virtual PBX system customized for your enterprise. Thanks to its cloud-centric approach, businesses can protect their capital by investing solely in the essential functionalities they need.
Business VoiceEdge provides a wide range of advanced features aimed at improving your company's internal communication procedures and enhancing your capacity to provide outstanding customer service. To explore Business VoiceEdge, offered through Clarus Communications, please click the button below.
Download the Clarus Cloud Ebook
Fill out the form below and we will send the link to the email address provided.
Request Information
We invite you to fill out the form, to the right, and someone from our offices will get back with you quickly.
We look forward to serving you.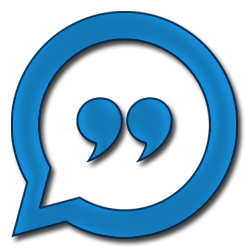 Request Information
We invite you to fill out the form below and someone from our offices will get back with you quickly.
We look forward to serving you.