Disaster Recovery Planning
Disaster Recovery Planning
Does Your Business Have a Disaster Recovery Plan?
Do you possess a Disaster Recovery strategy aimed at safeguarding your company's sensitive information? In the event of a catastrophe, what would be the financial implications for your business per hour of downtime, and how swiftly could you restore your operations? Often, businesses overlook the necessity of a disaster recovery plan until it's too late. With disaster recovery, being proactive and establishing a plan beforehand holds immense significance for contemporary businesses.
While the primary concern for most companies is a natural disaster disrupting their operations, such as severe weather or fires, an increasing threat stems from cyber-attacks. A breach of your sensitive data could severely impact your business. Recognizing the significance of a disaster recovery plan and comprehending the detrimental consequences of not having one is crucial.
Our Disaster Recovery Services include:
Disaster Recovery as a Service (DRaaS)
Database Backup Strategies
LAN – Local Area Networks
PBX Backup Strategies
Application Backup Strategies
Cold Spare PBX
Cold Spare Data Equipment
Disaster Recovery Consulting
Below are just some of the benefits of having an IT Disaster Recovery plan:
Equipment Failures
Every company is susceptible to hardware failures and Internet connection issues. While it might not be feasible to eliminate all points of failure within a network due to cost constraints, having a robust disaster recovery plan is crucial in case of equipment failure. A well-executed disaster recovery plan can guarantee the preservation of data and business continuity in the face of catastrophic network or equipment breakdown. To ensure uninterrupted operations, one effective approach is outsourcing part of the IT structure to a managed data center offering Disaster Recovery as a Service.
Human Error
Imperfections are inherent in human nature, and mistakes can happen. Even seasoned IT professionals may overlook crucial steps or procedures, resulting in data loss. Constructing a comprehensive disaster recovery plan that includes tasks such as online backups can enable rapid data restoration without sacrificing vital information when human errors occur. Moreover, utilizing firewalls, antivirus, and anti-spyware software helps prevent security breaches like unintentionally leaving a port open, which could compromise data security.
Elevated Customer Expectations
Businesses across all industries must scrutinize weak links in their operations to deliver optimal customer support. For businesses that store sensitive client data, having a disaster recovery plan is key to guarantee a positive customer experience. Preventing customer dissatisfaction is crucial; avoiding unnecessary reasons for them to disengage, especially when preventable with an efficient disaster recovery strategy, is essential.
Customer Retention Economics
Attempting to win back a customer who left due to a security breach can prove exceedingly difficult. Gaining customers' trust initially is a challenge, but if they encounter disruptions or data losses while engaging with your organization, regaining their loyalty becomes an uphill task. Customers possess limited patience for preventable IT disasters and anticipate businesses to have disaster recovery plans in place.
Inevitability of Disasters
No company is immune to IT disasters, yet several measures can facilitate swift recovery. An optimal disaster recovery plan might involve relocating production servers to a top-tier data center situated at least 45 miles away in case of a significant natural disaster. This arrangement safeguards data and corporate information, effectively preventing downtime. An adept disaster recovery plan positions your company to weather even the harshest IT disasters successfully.
We invite you to discover more about our IT Disaster Recovery plans and other top-notch telecommunications products, available throughout Cleveland, Ohio. To get in touch with us, simply fill out the form below, and our dedicated team of telecommunications specialists will promptly assist you with any inquiries you may have. We look forward to helping you find the perfect communication solutions for your business.
Download the Clarus Cloud Ebook
Fill out the form below and we will send the link to the email address provided.
Request Information
We invite you to fill out the form, to the right, and someone from our offices will get back with you quickly.
We look forward to serving you.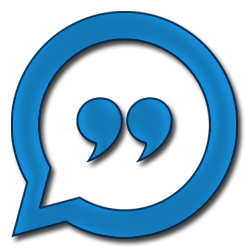 Request Information
We invite you to fill out the form below and someone from our offices will get back with you quickly.
We look forward to serving you.