Network Security Solutions
Network Security Solutions
We Help Our Clients Implement Reliable Network Security Strategies
At Clarus Communications, our cooperative approach involves collaborating with clients to identify network security solutions. These solutions seamlessly match your existing configuration, creating a secure environment for both employees and customers. Drawing on our expertise in telecommunications, we collaborate to smoothly integrate these security measures into your current IT and telecom framework, providing unmatched flexibility and convenience.
Our track record highlights our dedication to providing network security solutions that protect your users, data, and network from constantly evolving threats that could hinder your operations. With a comprehensive selection of network security options, we provide a complete safeguarding strategy that strengthens your business from end to end. Some of our network security solutions include:
Internet Routers and Firewalls
Internet routers and firewalls maintain the integrity of your network and exclusively permit traffic with accurate IP addresses and protocols to transmit or receive data within your network. They also deliver a straightforward filtering mechanism to dismiss any traffic that breaches the network policy.
Intrusion Protection Systems (IPS)
Although Internet firewalls offer a designated degree of data protection, there are instances where they may inadvertently permit virus-containing data to pass through, often via email. In such cases, the intrusion protection system (IPS) comes into play, conducting an added layer of scrutiny on network packets. This process effectively isolates the threat and halts the virus from spreading throughout the network.
Traffic Shaping Devices
Through the implementation of a traffic shaping device, IT administrators can categorize network traffic and allocate priority levels based on their significance to the business. This optimization facilitates efficient data distribution across the network. Beyond the functions of allowing or blocking network packets, a dependable traffic shaping device can also ensure dedicated bandwidth for specific applications, such as voice traffic.
IP Cameras
The simplicity and affordability of IP camera installation have led to their widespread adoption among businesses across various sectors. IP cameras transmit and receive data over local area networks (LAN) or wide area networks (WAN), offering remote access from anywhere worldwide via the Internet. These cameras contribute an added layer of security, making them an essential component of numerous corporate networks, especially for those requiring surveillance across multiple sites. IP cameras offer an optimal solution that enables efficient utilization of employee resources while keeping costs in check.
We invite you to discover more about our Network Security Solutions and other top-notch telecommunications products, available throughout Cleveland, Ohio. To get in touch with us, simply fill out the form below, and our dedicated team of telecommunications specialists will promptly assist you with any inquiries you may have. We look forward to helping you find the perfect communication solutions for your business.
Download the Clarus Cloud Ebook
Fill out the form below and we will send the link to the email address provided.
Request Information
We invite you to fill out the form, to the right, and someone from our offices will get back with you quickly.
We look forward to serving you.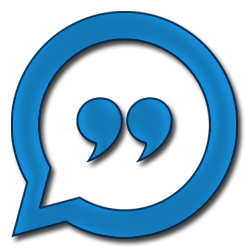 Request Information
We invite you to fill out the form below and someone from our offices will get back with you quickly.
We look forward to serving you.