Improve Communications and your Bottom Line
Clarus Communications is excited to offer its Voice Over Internet Protocol (VoIP) services throughout the Cleveland Metro area, as well as across the entire nation. The rising pattern of VoIP service integration in businesses enables enterprises to enhance their communication efficiency while upholding service quality.
Businesses can tap into the advantages of VoIP services, also referred to as business VoIP, and make use of advanced features and functionalities without requiring substantial capital investment in costly telephone equipment. The cloud-based distribution of VoIP services allows businesses to utilize advanced features from any location with an internet connection. This feature is particularly useful for employees who are frequently on the move or work remotely.
The scalability of VoIP Phone Service is noteworthy, as it can easily accommodate branch locations spanning from 2 to 2000, seamlessly integrating voice solutions across the entire enterprise. Several of our Business VoIP carriers offer adaptable month-to-month agreements, facilitating rapid establishment or removal of locations to match the dynamic requirements of the business. This flexibility proves valuable, especially for companies that may need to relocate their branch offices.
VoIP presents advanced functionalities commonly linked to expensive telecommunications equipment, all without the necessity of investing in a dedicated phone system. Here are a few examples of the advanced features available with Voice Over Internet Protocol (VoIP) Phone Service:
Find Me/Follow Me Call Routing – Establish a roster of contact numbers where you or your team can be contacted. Should the primary line remain unanswered, calls can be automatically redirected to alternative numbers, ensuring continued accessibility. In the event of unsuccessful redirection, calls will be directed to voicemail.
Call Screening – VoIP services provide caller ID information, affording you the option to determine the approach for managing incoming calls—redirecting crucial calls while sidestepping unwanted ones.
Automated Attendant – A widely valued feature, the automated attendant optimizes call management, releasing employees from call-handling duties while directing callers to pertinent departments or information.
Conference Calling – The conference calling capability of VoIP enriches business connectivity, fostering efficiency while effectively overseeing costs.
Inbound/Outbound Call Reporting – Immediate call reporting supports call center operations by pinpointing trends, providing insights for staffing levels, and overseeing costs.
Employee Training Tools – VoIP tools enable real-time evaluation and training for call-center personnel, featuring functions like barge and whisper that enable supervision and coaching.
Voicemail Transcription – Converting voicemails into emails not only saves time but also removes the necessity to quickly note down information while on the move.
Music on Hold – This functionality turns waiting periods into more engaging moments and can also convey details about new products or services.
Do Not Disturb – An often-utilized function, the Do Not Disturb feature redirects calls in times of unavailability, ensuring callers are guided towards alternative contacts or voicemail.
We invite you to discover more about our VoIP Services and other top-notch telecommunications products, available throughout Cleveland, Ohio. To get in touch with us, simply fill out the form below, and our dedicated team of telecommunications specialists will promptly assist you with any inquiries you may have. We look forward to helping you find the perfect communication solutions for your business.
Download the Clarus Cloud Ebook
Fill out the form below and we will send the link to the email address provided.
Request Information
We invite you to fill out the form, to the right, and someone from our offices will get back with you quickly.
We look forward to serving you.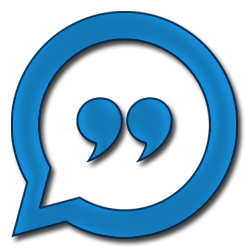 Request Information
We invite you to fill out the form below and someone from our offices will get back with you quickly.
We look forward to serving you.