Hosted PBX Systems: An Optimal Choice for Modern Companies
Businesses today must constantly seek avenues to enhance communication, collaboration, and customer service. Whether a small startup or large enterprise, businesses of all scales are realizing the manifold advantages that come with embracing Hosted PBX systems. These solutions have proven to be remarkably efficient technologies, offering substantial benefits without demanding a substantial financial investment in return.
With an abundance of Hosted PBX solutions available in the market, our team of expert consultants stands ready to work closely with your company. We will conduct a comprehensive assessment of your communication requirements, enabling us to pinpoint and recommend the ideal Hosted PBX solution that precisely aligns with your specific needs. With our meticulous approach, you can rest assured that your business will benefit from the most fitting and efficient communication system.
Below is a compilation of commonly asked questions from our customers regarding Hosted PBX solutions:
Is a Virtual PBX and a Hosted PBX the same thing?
Hosted PBXs, commonly known as Virtual PBXs, utilize the acronym "PBX," which stands for "private branch exchange." This system facilitates call transfers between extensions and enables users to make and receive calls on external lines. Unlike conventional PBX setups, where the equipment is physically located on your company's premises, Virtual PBX systems operate on software-based technology. As a result, they eliminate the need for hardware at your location and are seamlessly delivered through "the cloud."
What are some of the benefits of a Hosted PBX solution?
A key advantage of adopting a Hosted PBX solution is its auto attendant feature. This intelligent system automatically answers inbound calls, presenting callers with a menu of options while efficiently routing the call, all without the need for a live operator. You have the flexibility to configure the auto attendant to deliver distinct outgoing messages to callers, depending on the day of the week or time of day. Alongside this, the system offers advanced features like call routing, follow and find me call forwarding, voicemail notifications, and a variety of other capabilities to enhance your communication efficiency.
Could a Hosted PBX Solution provide services to an inbound call center?
One highly valuable capability offered by a virtual PBX is its ability to handle calls according to predefined sequences. This functionality is particularly beneficial for inbound call centers, as it enables businesses to offer callers a menu of options and automatically direct calls to the appropriate call group. The hosted PBX operates remotely through the cloud, eliminating the need for on-premises equipment to facilitate automatic call distribution among call center agents. This seamless setup ensures efficient call handling without the hassle of maintaining physical equipment on-site.
Additional benefits of a Virtual PBX System
Lower Hardware & Servicing Costs
Improved Customer Experience
Seamless Mobile Integration
Detailed Call Logging
Advanced Features
High Flexibility & Scalability
Guaranteed Uptime
Excellent Voice Quality
Long Distance Cost Control
Number Retention
Investing in Hosted PBX solutions is one of the wisest decisions your business can make. With a proven track record since 2001, Clarus Communications has been delivering exceptional telecommunication services to clients in the Cleveland Metro area and beyond. Our experienced consultants specialize in hosted PBX solutions and are dedicated to helping you find the perfect fit that precisely meets your business needs.
We invite you to discover more about our Hosted PBX solutions and other top-notch telecommunications products, available throughout Cleveland, Ohio. To get in touch with us, simply fill out the form below, and our dedicated team of telecommunications specialists will promptly assist you with any inquiries you may have. We look forward to helping you find the perfect communication solutions for your business.
Download the Clarus Cloud Ebook
Fill out the form below and we will send the link to the email address provided.
Request Information
We invite you to fill out the form, to the right, and someone from our offices will get back with you quickly.
We look forward to serving you.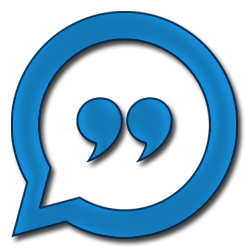 Request Information
We invite you to fill out the form below and someone from our offices will get back with you quickly.
We look forward to serving you.