Google Apps™ for Business
Google Apps™ for Business
Clarus can Design, Install, and Maintain your Google Business Solution
Introducing Google Apps™ for Business, a comprehensive business application suite seamlessly blending email, calendar, and Instant Messaging to cultivate continuous connectivity. The combination of these features with Google Drive and Google Docs ushers in an era of unparalleled sharing and collaboration.
Under the banner of Google Business Solutions, we offer a comprehensive, ready-to-use service. In collaboration with Clarus Communications, we not only facilitate your acquisition of Google Apps™ for Business but extend our support beyond. Our services include domain setup, user training, and an online training course.
To augment the Google Business Solution experience, we provide round-the-clock, comprehensive support and training, allowing you to concentrate on the pivotal facets of your business. Joining the ranks of over 4 million businesses who've migrated to this platform, Google Apps™ for Business stands as a cost-effective alternative to conventional Microsoft Exchange offerings.
The implementation of a Google Business Solution paves the way for reduced IT expenses, diminished equipment outlays, and a competitive edge. Google Apps™ for Business presents itself as an exceptional collection of web-based tools, ushering in improved communication and collaboration for your team.
As a prominent SMB Reseller for Google Apps™ for Business, Clarus Communications extends its services to you. Expect a thorough review of your requirements devoid of any charges or obligations. Once the optimal Google Apps™ for Business solution is identified, our team of seasoned telecom professionals will ensure a seamless transition.
Google Apps Includes:
Professional business email addresses (name@yourcompany.com)
Video and voice calls
Seamless online calendar integration
Generous 30GB of online storage for file syncing and sharing
Web-based text documents, spreadsheets and slides
Effortless creation of project sites
Robust security and administrative controls
Uninterrupted 24/7 phone and email support
Google Applications
Gmail
Streamlining email services, chat, calls, and video meetings within the Gmail interface, nurturing enhanced and efficient collaboration across employees, partners, and vendors.
Google Hangouts
Facilitating video meetings for up to 15 participants concurrently, initiated right from the inbox, fostering swift face-to-face interactions throughout the enterprise.
Google Drive
Offering each user 30GB of cloud storage, serving as the central repository for business documents, images, videos, presentations, and more. Providing unfettered access to company files from anywhere with an internet connection.
Google Docs
Enabling business users to collaboratively engage with documents across the enterprise, achieving an unparalleled level of teamwork. This guarantees organizational awareness and effortless coordination among team members.
Google Sheets
Enabling data sharing among employees throughout the enterprise, bolstering well-informed decisions utilizing collective expertise. Advanced features include embedded charts, pivot tables, and filters for varied data perspectives.
Google Slides
Unleashing enterprise-wide collaboration on slide presentations. Multiple editors can integrate videos, formatting, animations, and craft dynamic slide decks in tandem.
Google Online Calendar
Facilitating efficient scheduling for you and your team. The capability to overlay multiple calendars enables seamless collaboration. Updates and event access can be attained from any internet-connected location.
Embrace the transformative power of Google Apps™ for Business, revolutionizing communication, collaboration, and efficiency for your enterprise.
We invite you to discover more about our Google Apps™ for Business and other top-notch telecommunications products, available throughout Cleveland, Ohio. To get in touch with us, simply fill out the form below, and our dedicated team of telecommunications specialists will promptly assist you with any inquiries you may have. We look forward to helping you find the perfect communication solutions for your business.
Download the Clarus Cloud Ebook
Fill out the form below and we will send the link to the email address provided.
Request Information
We invite you to fill out the form, to the right, and someone from our offices will get back with you quickly.
We look forward to serving you.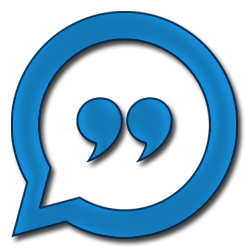 Request Information
We invite you to fill out the form below and someone from our offices will get back with you quickly.
We look forward to serving you.