Cost Effective Circuit Monitoring and Resolution
As businesses increasingly depend on cloud services and remote data centers, the significance of your internet connection grows even further for your operations. When you factor in the expenses associated with internet outages, including reduced employee efficiency, missed sales opportunities, and customer dissatisfaction, it becomes evident that your internet connectivity plays a vital role in the functioning of your company. Failing to actively monitor your internet circuits and promptly address any problems poses a genuine threat to your business's stability.
Peace of Mind
Taking this into consideration, we've developed Circuit Secure™. Through a fixed monthly cost, Clarus can deliver comprehensive monitoring and problem-solving from start to finish. Our services encompass circuit oversight, interaction with your internet service provider, problem diagnosis, and persistent efforts until the circuit is fully operational again. We bring you a sense of reassurance, ensuring that your business maintains maximum productivity.
Ground Up
Built from the ground up with over five decades of experience, this product ensures that our clients have access to the most exceptional monitoring solution available in the market. We understand the crucial importance of your circuit and the essential reliability it must provide to maintain your business's highest level of performance.
Circuit Secure™ Options
With our Monitor, Self Fix™ approach, Clarus integrates our monitoring tool into your circuit. Whenever an alert is generated, your team receives a notification, and your internal IT team takes charge of resolving the issue.
We Monitor, We Fix™
Clarus incorporates our monitoring tool into your circuit. In the event of an alert being triggered, our team is promptly notified, and Clarus' Network Operations Center (NOC) takes responsibility for addressing the matter on your behalf, working diligently until a resolution is achieved.
We Monitor, We Fix/Self Fix™ Monitoring Frequency
Gold – Every 15 minutes / Platinum – Every 5 minutes
Benefits of Circuit Secure
World-class monitoring for your business internet circuits
Off-load monitoring so your IT Team can be more strategic
Contracts are month-to-month to demonstrate our commitment to our customers
Fixed pricing options based on monitoring frequency, number of circuits and ownership of resolution
Other Clarus offerings which work with Circuit Secure™
Desktop/Server Monitoring
IT Help Desk
SD-WAN Implementation and Monitoring
Pricing
The pricing choices differ depending on the quantity of circuits, the previously detailed product options, and the selected monitoring time frames. All contracts operate on a month-to-month basis, ensuring your ease and confidence in utilizing our services.
We invite you to discover more about our Network Monitoring Services and other top-notch telecommunications products, available throughout Cleveland, Ohio. To get in touch with us, simply fill out the form below, and our dedicated team of telecommunications specialists will promptly assist you with any inquiries you may have. We look forward to helping you find the perfect communication solutions for your business.
Download the Clarus Cloud Ebook
Fill out the form below and we will send the link to the email address provided.
Request Information
We invite you to fill out the form, to the right, and someone from our offices will get back with you quickly.
We look forward to serving you.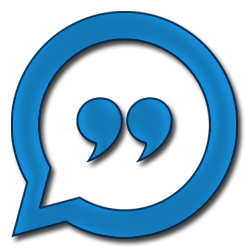 Request Information
We invite you to fill out the form below and someone from our offices will get back with you quickly.
We look forward to serving you.