Unified Communications (UCaaS)
Unified Communications (UCaaS)
Unified Communications presents businesses with one of the most reliable and flexible communication solutions accessible today. Through the utilization of cloud-based services, UCaaS guarantees unmatched dependability and adaptability. The service provider quickly identifies and addresses network failures, often resolving them before users even recognize any problems. The simplicity of modifying services through a secure web portal enables companies to effortlessly adjust to the ever-changing demands of the business environment.
UCaaS stands out as one of the rapidly growing and economically efficient cloud technologies designed for modern corporate communications. It unifies diverse communication channels within a centralized application, providing enhanced capabilities and flexibility for remote work teams. Individuals can easily exchange text messages, instant chats, emails, or voice calls using either their mobile devices or desktops, all via the UCaaS system. By consolidating these conversations within a single application, the chances of missing crucial deadlines or messages are significantly reduced.
UCaaS Features
One Number
Calls can be directed to your employees regardless of where they are located or what device they are using.
Click to Dial
Immediately establish a connection with fellow employees or customers using a web browser.
Screen Pops
Facilitates immediate access to customer information, enabling you to offer a remarkable level of customer service effortlessly.
Disaster Recovery
During a disaster scenario, calls can be immediately redirected, ensuring you remain accessible for every call and maintain operational efficiency without any interruptions.
Presence
Shows users the status of fellow employees, enabling them to choose the most effective means of communication.
Unified Messaging
Consolidates all your emails, faxes, and voicemails into a single inbox for ease of access and efficient management.
Integrated Audio/Web Conferencing
Effortlessly establish connections with colleagues and clients through seamlessly integrated audio and web conferencing features.
Instant Messaging
Engage in real-time communication with fellow employees using instant messaging, regardless of geographical location.
How Can Unified Communications Benefit My Business?
With equipment being leased, there is no substantial initial investment, allowing your organization to initiate operations without considerable upfront expense.
Using cloud data centers, worries about patching, maintenance, and upkeep of on-premises servers and workstations are extinguished.
Your IT department can now dedicate more of their efforts to essential business initiatives, rather than being occupied with the time-consuming maintenance of telephone systems.
Businesses can effortlessly expand by incorporating extra offices or locations via a centralized administrative panel. Similarly, downsizing is just as simple.
Providers of UCaaS solutions diligently oversee their networks for potential threats and vulnerabilities, guaranteeing seamless continuity of business operations.
Predictable flat fee pricing and the availability to subscribe to commonly used applications simplify expense budgeting, eliminating unforeseen surprises.
While many businesses still furnish individual employee desks with telephones, they often overlook the implementation of a company-wide collaboration solution. With the introduction of UCaaS, a comprehensive set of tools becomes accessible at a comparable cost to a traditional telephone line.
We invite you to discover more about our Unified Communications and other top-notch telecommunications products, available throughout Cleveland, Ohio. To get in touch with us, simply fill out the form below, and our dedicated team of telecommunications specialists will promptly assist you with any inquiries you may have. We look forward to helping you find the perfect communication solutions for your business.
Download the Clarus Cloud Ebook
Fill out the form below and we will send the link to the email address provided.
Request Information
We invite you to fill out the form, to the right, and someone from our offices will get back with you quickly.
We look forward to serving you.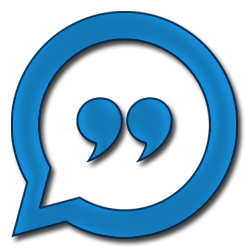 Request Information
We invite you to fill out the form below and someone from our offices will get back with you quickly.
We look forward to serving you.