Unified Communications (UCaaS)
Unified Communications (UCaaS)
Unified Communications provides one of the most reliable and flexible communications solutions that businesses can deploy. Because services are delivered remotely through the cloud, there is no more reliable and flexible solution than UCaaS. If there is ever a failure in the network it is usually identified and corrected by the provider before you become aware there is a problem. And because services can be configured quickly and easily through a secure web portal, Unified Communications allows your company to adapt to business challenges seamlessly.
Unified Communications as a Service (UCaaS) is one of the most rapidly growing and cost-effective cloud technologies in today's business communications. UCaaS encompasses all of the different forms of communication within your organization into a centralized application, providing more functionality and flexibility for an increasingly remote workforce. Users can send texts, instant messages, emails or voice calls, from their mobile device or desktop, utilizing UCaaS. Having one singular application to manage all of these conversations reduces the possibility of missing important deadlines or messages.
UCaaS Features
One Number
Calls can be delivered to your employees regardless of their location or communications device.
Click to Dial
Instantly connect with other employees or customers through a web browser
Screen Pops
Provides instantaneous customer information, allowing you to deliver a superior level of customer service.
Disaster Recovery
In the event of a disaster, calls can be instantaneously rerouted so you never miss a call or lose productivity.
Presence
Provides users with the status of other employees, allowing them to select the best form of communication.
Unified Messaging
All of your emails, faxes and voicemails are delivered to one inbox
Integrated Audio/Web Conferencing
Instantly connect with peers and customers using integrated audio and web conferencing.
Instant Messaging
Connect with fellow employees, in real time, through instant messaging regardless of their physical location.
How Can Unified Communications Benefit My Business?
There is no large initial investment, as the equipment is leased, allowing your organization to get started without a significant amount of money upfront.
In taking advantage of cloud data centers, you no longer have to worry about patching, maintenance and upkeep of on-premise servers and workstations.
Your IT department can more fully concentrate on initiatives that are critical to your business, rather than time consuming upkeep of the telephone system.
Businesses can quickly scale up, by easily turning up additional offices or locations through a centralized admin panel. Scaling back is simple, as well.
UCaas solution providers consistently monitor their networks for threats and potential vulnerabilities, ensuring there is never a disruption to your business.
With flat fee pricing and the ability to subscribe to the most popular applications, it's easier to budget your expenses without any surprises.
There are many businesses today that still have a telephone on every employee's desk, but they are not utilizing any type of company wide collaboration tool. By deploying UCaaS, a robust set of tools is already included for about the same cost as a a telephone line.​
Serving all of Cleveland, Ohio, Clarus Communications provides Unified Communications (UCaaS) to businesses around the world. If you'd like more information on UCaaS, please fill out the form below and someone from our offices will get back with you quickly.
Download the Clarus Cloud Ebook
Fill out the form below and we will send the link to the email address provided.
Request Information
We invite you to fill out the form, to the right, and someone from our offices will get back with you quickly.
We look forward to serving you.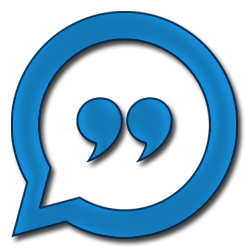 Request Information
We invite you to fill out the form below and someone from our offices will get back with you quickly.
We look forward to serving you.