Voice & Data Wiring Solutions
Voice & Data Wiring Solutions
Are you looking for a wiring service company to work on your next project?
At Clarus Communications, we understand the importance of teaming up with a proficient and reliable wiring contractor to ensure the lasting success and sustainability of your technology project. Rest assured that we will invest the required time and effort to thoroughly grasp the intricacies of your project, guaranteeing that our wiring services will not only meet but surpass your expectations. By selecting Clarus Communications as your partner, you gain access to a team of seasoned experts devoted to getting your wiring project right from the outset.
Choosing the appropriate wiring company, whether for a single location or a nationwide multi-location rollout, carries considerable weight, requiring a deep understanding of the project's scope and skillful on-site management. Throughout numerous intricate wiring projects, we have consistently met deadlines and budgets, successfully implementing elaborate wiring infrastructures for clients across the nation. This experience uniquely equips us to meet your wiring contractor requirements. In addition to delivering superior results, we prioritize strict adherence to local building codes and technology standards, ensuring the seamless success of your project.
Structured Cable
As advanced technologies continue to shape modern companies, giving careful attention to the structured cable infrastructure of your business becomes crucial. While many businesses heavily rely on the success of their computer systems, they often overlook the importance of having a well-planned structured cable setup. It is essential to investigate whether your structured cable can adequately meet your present needs and adapt to future technological advancements to ensure your long-term success.
When undertaking the construction of new offices or upgrading existing ones, the involvement of an office networking expert becomes crucial. Their expertise in designing a well-structured cable solution can guarantee seamless LAN connectivity across a wide area, effectively supporting all your infrastructure requirements. By relying on their knowledge, you can maximize efficiency and productivity within your business environment.
What seems like a simple do-it-yourself cable installation may fall short without a proper grasp of the linear distance within your offices. Trusting in the expertise of Clarus Communications, you can be confident in a thorough structured cable plan based on a detailed understanding of your project and your current as well as future requirements.
Low Voltage Cabling
In any technology deployment, Low Voltage cabling plays a vital role as a fundamental building block. If your company aims to implement a local area network but lacks the necessary infrastructure, Clarus Communications can step in to provide low voltage cabling bids. Their expert assistance ensures you get the best value for your business, with a well-structured cabling setup that supports your networking needs efficiently. With Clarus Communications, you can confidently pave the way for a robust and reliable network infrastructure.
We invite you to discover more about our Voice & Data Wiring Solutions and other top-notch telecommunications products, available throughout Cleveland, Ohio. To get in touch with us, simply fill out the form below, and our dedicated team of telecommunications specialists will promptly assist you with any inquiries you may have. We look forward to helping you find the perfect communication solutions for your business.
Download the Clarus Cloud Ebook
Fill out the form below and we will send the link to the email address provided.
Request Information
We invite you to fill out the form, to the right, and someone from our offices will get back with you quickly.
We look forward to serving you.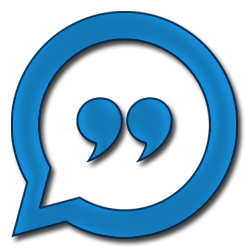 Request Information
We invite you to fill out the form below and someone from our offices will get back with you quickly.
We look forward to serving you.