Benefits of Embracing a Digital Phone System
Digital Phone Systems have become widely popular among small businesses, multi-location enterprises, and retail consumers, thanks to their countless advantages. They provide an excellent and cost-effective choice for multi-location companies looking to replace traditional IP Phone Systems.
Clarus Communications is delighted to offer premium Mitel and Panasonic Digital Phone Systems to our valued consumers. These phone systems are equipped with advanced features and functionalities that have garnered high reliability and positive feedback from our satisfied customers. Mitel and Panasonic are renowned as two of the world's leading telecommunications companies, ensuring unmatched performance and dependable services for our clients.
By integrating cutting-edge technologies and robust infrastructure, these Digital Phone Systems provide businesses and consumers with seamless and efficient communication solutions. Companies can streamline their operations, enhance customer interactions, and boost overall productivity. The seamless integration of these phone systems with existing infrastructure and their ease of implementation further contribute to their appeal, making them a practical and user-friendly option.
Unleash Productivity with Mitel's Comprehensive Digital Phone Systems
Mitel Digital Phone Systems offer a wide range of communication solutions designed to meet the needs of businesses. This extensive selection includes digital phones, IP phones, conference room phones, digital consoles, and peripherals, creating a versatile and flexible communication environment that can be easily customized to address each company's distinct requirements.
With one of the most comprehensive suites of digital phones in the industry, Mitel solidifies its position as a leader in the telecommunications field. These systems boast user-friendly interfaces, enabling your employees to effortlessly access and utilize Mitel's advanced features for seamless communication experiences. As a result, businesses can enhance productivity and optimize their communication processes, gaining a competitive edge in their respective markets.
Below are some of the advantages provided by Mitel Digital Phone Systems:
Enhanced Productivity – Mitel Digital Phone Systems provide a range of advanced features that enable employees to work more intelligently. With capabilities like auto attendant and unified messaging, call handling becomes highly flexible and efficient. The popular "Presence" feature allows users to redirect calls to their nearest phone, whether on-site or working remotely.
Cost-Efficient – The seamless integration of Mitel's advanced features enhances communication efficiency, leading to increased productivity and improved collaboration across the organization. While the initial commitment may require consideration, the long-term benefits and savings make it a wise investment for businesses seeking to optimize their communication infrastructure.
Increased Productivity – In pursuit of increased employee productivity, successful businesses continuously explore avenues for improvement. With Mitel's advanced call handling features, inbound calls are seamlessly routed, efficiently connecting callers to the appropriate person or voicemail box, where detailed messages may be left. This streamlined communication process not only enhances productivity but also fosters better customer experiences, ensuring that important inquiries and messages are promptly addressed.
Improved Customer Service – With Mitel's advanced automatic call distribution feature, businesses can efficiently route callers to dedicated customer service teams. This ensures improved customer service and presents a more professional image to external callers. The seamless call routing process optimizes response times and ensures that customers' needs are met promptly, enhancing overall satisfaction and loyalty.
Enhanced Remote Access – As businesses embrace the advantages of a remote workforce, many are implementing work-from-home setups to better service customers. Mitel's Digital Phone System provides a range of advanced features, including "Hotdesking," "Teleworking," and "Twinning." With "Twinning," vital customer calls are never missed, granting employees the freedom to move within the building while being able to answer calls from any digital phone. This seamless integration of features enhances communication efficiency, ensuring that customer inquiries are promptly addressed, regardless of the employees' location.
Clarus Communications takes great pride in offering sales and service for Mitel and Panasonic Digital Phone Systems to our valued customers across the St. Louis metro area.
Panasonic Digital Phone Systems: Your Ultimate Business Solution
Renowned for its quality and reliability, the name Panasonic stands as a symbol of excellence. Our advanced digital phone systems cater perfectly to the needs of small businesses, providing cost-effective and efficient communication solutions. With a track record of exceptional performance, Panasonic continues to deliver top-notch products that elevate the communication experience for businesses of all sizes.
With a track record of over 25 years in industry leadership, Panasonic remains at the forefront of the business telephone market. Our latest product line-up offers top-notch communication solutions catering to diverse business applications. From simple analog phones to cutting-edge IP-based Network Communications Platforms, our systems seamlessly handle multiple locations, ensuring reliable and efficient communication.
Panasonic Digital Telephone Systems are engineered to scale alongside your business, delivering state-of-the-art communications within your organization. Our systems offer a wide range of options, featuring advanced capabilities such as automated attendant, voicemail, and compatibility with various digital devices. With a Panasonic Digital Phone System, you can have confidence that your current requirements will be met, while also ensuring the adaptability to accommodate future growth and flexibility.
From small groups of users in need of VoIP capabilities to seamless communication across the entire enterprise, investing in a Panasonic Digital Phone System is a wise decision for your business. A Panasonic Digital Phone System offers a diverse set of features and adaptability, allowing your organization to effectively meet its communication needs and stay flexible as needs grow and change. With seamless integration and advanced capabilities, a Panasonic Digital Phone System becomes an essential tool in enhancing productivity and facilitating better connections both within your organization and beyond.
We invite you to discover more about our Digital Phone Systems and other top-notch telecommunications products, available throughout Cleveland, Ohio. To get in touch with us, simply fill out the form below, and our dedicated team of telecommunications specialists will promptly assist you with any inquiries you may have. We look forward to helping you find the perfect communication solutions for your business.
Download the Clarus Cloud Ebook
Fill out the form below and we will send the link to the email address provided.
Request Information
We invite you to fill out the form, to the right, and someone from our offices will get back with you quickly.
We look forward to serving you.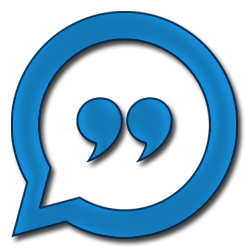 Request Information
We invite you to fill out the form below and someone from our offices will get back with you quickly.
We look forward to serving you.