Choosing the right technology partner for your business is an important decision.
We save you time and money by ensuring we take the time to review your current and future needs and then match you with the best technology options available.
No two technology providers are the same so it is important to have an ally like Clarus Communications on your side to ensure you make the best decision possible for your organization. With all the advancements in technology, many businesses are getting features that were only available to fortune 500 companies a couple of years ago.
Since we offer one of the largest technology solution offerings in the country, we can ensure you are investing in the latest technology to grow your business. We're extremely proud of our technology partners. Clarus Communications has the most complete solutions for Technology offering in the marketplace which ensures we match our client's needs with the appropriate provider.

Big Leaf Networks provides everything you need for a Cloud-ready network, including worry-free performance, SLA-backed uptime, giving you the ability to future proof your network. Fully redundant architecture for an SLA-backed 99.99% uptime automatically adapts in real-time to handle whatever's next for your business.

Ecessa believes network uptime and access to reliable, redundant technology are necessary for business growth. They help business networks run better, and Ecessa SD-WAN creates Never Down networks that simply do not fail. By deploying automatic failover and leveraging up to 25 communication links ranging from MPLS, lower cost broadband, cable, satellite, microwave or cellular 4G/LTE – and soon 5G – they guarantee uptime and keep clients' businesses growing.

Energy and water Conservation can be complex. Energyware works diligently to simplify the information, the products and the process. Energyware focuses it's services on water conservation, water metering, solar power, LED lighting and HVAC to provide business intelligence that allows for the proactive management of services and reduction of costs.

Google Apps™ for Business (apps.google.com) is a powerful business application which integrates your email, calendar and Instant Messaging so you can stay connected. By combining this with Google Drive and Docs you can also share and collaborate like never before. Google Business Solutions is a turn-key service. By partnering with Clarus Communications we help you obtain Google Apps™ for Business but we don't stop there. We assist in getting your domain set up, training your users, and provide an on-line training course.

Mach Networks' fully managed solutions are designed to provide reliable, secure, and cost-effective connectivity using enterprise-class 4G LTE routers combined with exceptional service on the best available 4G LTE network. In addition to outstanding support, MACH provides world-class remote monitoring and management of the devices, data plan usage monitoring and management and ongoing technical support.

SoftwareOne (www.softwareone.com) is considered one the premier licensing experts. Keeping your software licenses up to date is no fun, but SoftwareOne makes it easy. For small, medium and large enterprises, it is hard to make sure your organization is staying up to date with your software licensing. SoftwareOne has the team and experts on staff to make this job much easier. SoftwareOne's online tools allow you to easily manage your software licenses. No more headaches around when the licenses need to be renewed. It is simple and easy to finally manage your software packages providing you more time to focus on your business.

SpearTip is a cyber counterintelligence firm that protects clients against cyber threats through both proactive and reactive services. They approach cybersecurity uniquely with innovative, proprietary technology and a team of highly trained, US-based experts, providing customers with transparency and consistency with their all-encompassing solutions and instilling confidence and trust by minimizing business disruption, restoring service in record time and successfully preventing any reinfection..
If you would like more information about Technology Providers or any of the other telecommunications products that Clarus offers, throughout Cleveland, OH, please fill out the form below and one of our telecommunications specialists will get back with you quickly.
Download the Clarus Cloud Ebook
Fill out the form below and we will send the link to the email address provided.
Request Information
We invite you to fill out the form, to the right, and someone from our offices will get back with you quickly.
We look forward to serving you.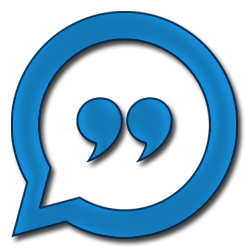 Request Information
We invite you to fill out the form below and someone from our offices will get back with you quickly.
We look forward to serving you.