Simplified Software Licensing
Managing software licensing for a business is a complex and time-consuming task, as any IT manager can confirm. Given the multitude of software packages required to run a company, staying on top of licensing details can be an overwhelming endeavor. At Clarus Communications, our team consists of software licensing specialists who can help ensure your company remains compliant and up to date with software licenses. Entrusting your software licensing needs to Clarus Communications comes with several advantages spanning the enterprise.
Cost Savings
Navigating software licensing discounts based on volume can be perplexing. The experts at Clarus Communications possess extensive experience to guide you through this process. With our proficiency in software licenses, we guarantee optimal returns on your software investments, incorporating valuable perks such as complimentary upgrades, training, and support. Cumulatively, these benefits underscore that volume software licensing is an effective solution for conserving both time and money.
Time Efficiency
Collaborating with the software licensing specialists at Clarus Communications streamlines the software licensing process, making it less time-intensive and straightforward. Volume Licensing allows your company to secure a comprehensive agreement rather than individual licenses, thereby economizing both time and resources. The ease of incorporating new users eliminates the need to wait for software shipments. Our free online portal facilitates the management of all your licensing agreements.
Risk Reduction
By utilizing the proficiency of Clarus Communications' software specialists for your company's software licensing, you can confidently guarantee compliance with software manufacturers' agreements. The risk of over-purchasing is minimized as you only acquire the necessary software. Through our online reporting tools, you gain the ability to monitor software licenses based on product type, purchase date, and even generate customized reports. These robust features are accessible via your Clarus Communications software licensing portal.
Below is a brief selection of the software publishers we provide. If the software you're seeking isn't listed, we encourage you to use the form on this page to request further information. Our software licensing experts will promptly assist you in this regard.
Adobe
AutoDesk
Black Berry
Computer Associates (CA)
Citrix
EVault
IBM
Kaspersky Learning
McAfee
Microsoft
Mindjet
Oracle
Parallels
Sophos
Symantec
TechSmith
Trend Micro
We invite you to discover more about our Software Licensing and other top-notch telecommunications products, available throughout Cleveland, Ohio. To get in touch with us, simply fill out the form below, and our dedicated team of telecommunications specialists will promptly assist you with any inquiries you may have. We look forward to helping you find the perfect communication solutions for your business.
Download the Clarus Cloud Ebook
Fill out the form below and we will send the link to the email address provided.
Request Information
We invite you to fill out the form, to the right, and someone from our offices will get back with you quickly.
We look forward to serving you.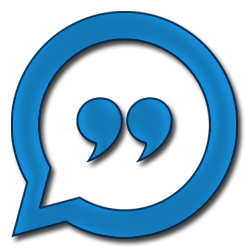 Request Information
We invite you to fill out the form below and someone from our offices will get back with you quickly.
We look forward to serving you.