Optimize Your Business with a Top Phone Services Provider
At Clarus Communications, we understand the crucial significance of seamless telephone services for your business operations. With an unwavering commitment to excellence, we offer dependable business phone services both within the Cleveland Metro area and across the nation. Serving the Cleveland community since 2001, we stand as a trusted gateway to a range of distinguished business phone service providers. Through Clarus, you are provided with a straightforward means to assess and compare your choices within the thriving marketplace. Our dedication lies in fully understanding your local phone service requirements, ensuring that your business secures optimal phone services at competitive rates.
When selecting the most suitable phone service provider for your enterprise, we consider a variety of factors. Our evaluation includes the geographical location of your facilities, the number of local phone service vendors, the current trajectory and future expansion of your company, and the unique portfolio of carrier products available. Using our proprietary internal systems and innovative phone service comparison tools, we quickly and accurately match your telecommunications needs with the ideal local phone service provider customized to your business.
We will conduct a thorough analysis of your current expenditure on local phone services. Our aim is to reduce your costs without compromising on advanced features and to enhance overall functionality. Armed with a comprehensive understanding of your local phone service needs, we present our findings in a format that simplifies the decision-making process. This approach enables you to choose the ideal provider that aligns with your unique requirements.
Given the range of options available, Clarus Communications assumes a prominent role in steering you towards the most suitable resolution for your business. With our expert guidance and commitment to personalized solutions, you can confidently navigate through the diverse offerings to pinpoint the optimal choice that aligns seamlessly with your company's needs.
We invite you to discover more about our Local Phone Service and other top-notch telecommunications products, available throughout Cleveland, Ohio. To get in touch with us, simply fill out the form below, and our dedicated team of telecommunications specialists will promptly assist you with any inquiries you may have. We look forward to helping you find the perfect communication solutions for your business.
Download the Clarus Cloud Ebook
Fill out the form below and we will send the link to the email address provided.
Request Information
We invite you to fill out the form, to the right, and someone from our offices will get back with you quickly.
We look forward to serving you.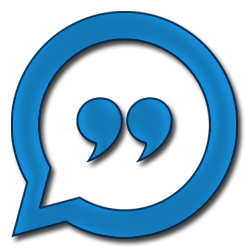 Request Information
We invite you to fill out the form below and someone from our offices will get back with you quickly.
We look forward to serving you.