Conference Calling Reduces Costs and Keeps Your Team Connected
Whether you operate a compact business with a few team members or manage a sizable corporation with branches spanning the nation, utilizing conference calling enables you to enhance your communication with both your staff and clients in real-time.
Here are but a few of the many benefits of Conference Calling services:
Cost-Effective
Conference calling providers present a cost-effective, steady monthly fee to prevent any unforeseen extra expenses. These services can be adjusted to match your business needs, providing features like a local phone number to avert long-distance charges. Lastly, integrating conference calling can significantly reduce the costs associated with corporate travel.
Simple to Use
Initiating a conference call is remarkably uncomplicated. In just a few minutes, you can establish a conference call that connects a designated group of individuals, fostering enhanced collaboration and heightened staff efficiency throughout the entire organization. Additionally, conference calling enables you to keep your clients well-informed about crucial information or promotions, granting them the ability to ask questions or offer immediate feedback. Lastly, significant advancements in telecommunications have notably improved the service quality of conference calling, irrespective of the number of participants engaged in the call.
Increased Mobility
Thanks to the availability of conference calls through any phone, irrespective of location, your clients and team members can easily join the call from wherever they are positioned. In today's ever-changing business environment, where many employees are regularly on the go for work-related reasons, conference calling emerges as a perfect approach to connect with the modern mobile workforce. The necessity to delay meetings due to traffic or other obstacles becomes irrelevant. Armed with a mobile phone, individuals can smoothly participate in your conference call regardless of their circumstances, ensuring continuous business operations.
Environmentally Friendly
Choosing conference calling as an alternative to corporate travel empowers businesses to reduce their carbon footprint, resulting in positive environmental effects. Additionally, since conference calls are conducted over telephone lines, the needless paper usage often associated with in-person business meetings is eliminated. Furthermore, to bolster efficiency, the capability to record your conference call exists, enabling you to consult it as needed in the future.
Improved Decision-Making
In situations where a geographically dispersed workforce or customer base is involved, conference calling stands out as the primary method for collecting insights before crucial decision-making. It offers the means to swiftly convene a session with essential advisors, bypassing the requirement for extensive preparations. The process of establishing a conference call can be completed within a brief span of time. This swift procedure enables you to expedite decision-making and strategize more efficiently, using real-time data and input.
Reliable & Secure
Conference Calling services provide 24/7 availability via any telephone, delivering exceptional service quality regardless of the number of participants on the call. Additionally, conference calling incorporates robust security protocols: entering the conference call requires a passcode, thus ensuring the privacy of your confidential communications. Furthermore, once all attendees are present, you can enhance security by locking the conference, introducing an additional layer of protection.
With significant advancements in telephone systems and the widespread adoption of Voice over Internet Protocol (VoIP), more and more businesses are acknowledging the strategic importance of integrating conference calling as a fundamental element of their achievements.
We invite you to discover more about our Conference Calling Services and other top-notch telecommunications products, available throughout Cleveland, Ohio. To get in touch with us, simply fill out the form below, and our dedicated team of telecommunications specialists will promptly assist you with any inquiries you may have. We look forward to helping you find the perfect communication solutions for your business.
Download the Clarus Cloud Ebook
Fill out the form below and we will send the link to the email address provided.
Request Information
We invite you to fill out the form, to the right, and someone from our offices will get back with you quickly.
We look forward to serving you.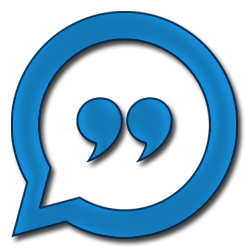 Request Information
We invite you to fill out the form below and someone from our offices will get back with you quickly.
We look forward to serving you.