Unlocking the Potential: Wireless Solutions for Your Business Success
Selecting the ideal wireless solution and mobile carrier for your business stands as an important decision that warrants careful consideration. At our core, Clarus Communications collaborates closely with our valued clients, alongside nationally recognized mobile carriers, to ensure the identification of a wireless solution customized specifically to your business needs. The task of surveying various mobile carriers is our responsibility, effectively eliminating this time-consuming chore, saving you valuable resources.
Assuming the role of a devoted wireless partner to our valued clients, we offer our support in deciphering complex wireless invoices, identifying excessive fees, and correcting potential billing inconsistencies. We are dedicated to finding the best price for our customers as we dive into the details of every unique mobile services plan.
Some carriers include hidden fees in their mobile phone plans which can lead to expenses beyond initial projections. Our strategy revolves around conducting a thorough assessment of carrier quotes over the course of the contract duration, carefully accounting for promotional discounts and setup fees. This guarantees that the wireless service plan you choose maintains an unmatched value. As a result, your business will be safeguarded against unexpected and costly spikes in mobile communication costs.
Clarus Communications holds great pride in our partnership with a lineup of renowned wireless service carriers. This noteworthy compilation includes brands like AT&T Wireless, Metro PCS, Sprint Wireless, T-Mobile, TracFone, US Cellular, and Verizon Wireless – a clear demonstration of our unwavering commitment to connecting your business with the highest caliber of wireless services available.
The act of choosing the right wireless solution and mobile carrier requires a thorough and inclusive strategy. Our resolute dedication to collaboration, accurate assessment, and financial prudence stands strong, guaranteeing that your business gains access to a top-notch wireless service plan that's free from unwelcome financial shocks.
We invite you to discover more about our Wireless Services and other top-notch telecommunications products, available throughout Cleveland, Ohio. To get in touch with us, simply fill out the form below, and our dedicated team of telecommunications specialists will promptly assist you with any inquiries you may have. We look forward to helping you find the perfect communication solutions for your business.
Download the Clarus Cloud Ebook
Fill out the form below and we will send the link to the email address provided.
Request Information
We invite you to fill out the form, to the right, and someone from our offices will get back with you quickly.
We look forward to serving you.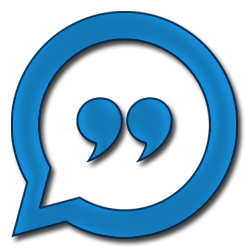 Request Information
We invite you to fill out the form below and someone from our offices will get back with you quickly.
We look forward to serving you.