IP Phone Systems Offer a Variety of Advanced Features
Today, IP Phone Systems have evolved to serve not just large corporations but also small and medium-sized businesses, presenting a diverse range of advanced features. While these capabilities were once exclusive to a few, they are now readily available to everyone. By utilizing these state-of-the-art functionalities, companies can elevate productivity and gain a distinct competitive edge in the market.
The successful deployment of an IP Phone System depends greatly on IP Phones, which come in various forms, including traditional telephones, computer-based softphones, or mobile device applications. By seamlessly integrating these diverse devices into a unified system, businesses can enhance connectivity and deliver superior services to their customers.
Benefits of IP Phone Systems
The rise in popularity of IP Phone Systems among American businesses is driven by their appealing features. Corporate accountants are eagerly adopting these systems as they hold the potential to substantially reduce phone expenses. The attraction lies in their capacity to integrate voice and data, leading to cost savings on call charges. These systems promote enhanced communication and collaboration across the entire enterprise, fostering better integration throughout the organization.
With exceptional flexibility, IP Phone Systems give mobile workers the ability to respond promptly to colleagues and customers, regardless of location.
Businesses of all sizes – small, medium, and large – are embracing IP Phone Systems to cut expenses and improve performance.
IP Phone Systems can pave the path for the next generation of advanced productivity tools, with analysts agreeing that intelligent communication can profoundly enhance business's personal productivity.
IP Phone Systems facilitate seamless scalability, allowing businesses to easily expand their communication infrastructure as they grow, ensuring efficient communication management even during periods of rapid expansion.
Since 2001, Clarus Communications has been dedicated to serving the Cleveland area with pride. As a trusted provider, we offer an extensive selection of IP phone system options, including Allworx, Appia, Avaya, Digium Switchvox, Five9, FreedomVoice, InContact, Workspace, Mitel, NEC, Nextiva, Panasonic, Shoretel, Star2Star, Thinking Phones, Toshiba, Vonage, and Zultys.
We have a comprehensive understanding of the positive impact an IP Phone System can bring to your business. Its benefits, such as cost-effective phones, unified messaging, reduced service expenses, and improved reliability, make it one of the most advantageous choices you can make for your business.
We invite you to discover more about our IP Phone Systems and other top-notch telecommunications products, available throughout Cleveland, Ohio. To get in touch with us, simply fill out the form below, and our dedicated team of telecommunications specialists will promptly assist you with any inquiries you may have. We look forward to helping you find the perfect communication solutions for your business.
Download the Clarus Cloud Ebook
Fill out the form below and we will send the link to the email address provided.
Request Information
We invite you to fill out the form, to the right, and someone from our offices will get back with you quickly.
We look forward to serving you.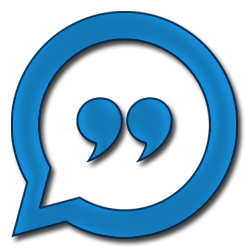 Request Information
We invite you to fill out the form below and someone from our offices will get back with you quickly.
We look forward to serving you.