Choosing the right wireless provider is an important decision
We save you time and money by providing 7 different wireless providers, ensuring we match you with the best option. Since every business' requirements are very different, we take the time to review every aspect of your current and future wireless needs and match them to the best wireless provider. No two wireless providers are the same, so it is important to have an ally like Clarus Communications on your side to ensure you make the best wireless decision possible for your organization.
With all the advancements at wireless companies many businesses are getting features that were only available to fortune 500 companies a couple of years ago. You can get applications from wireless providers which can help run your business better. This will increase productivity and reduce costs and ensure you are providing your clients the best customer service experience. Since we offer one of the largest selections of wireless companies to choose from in the country, we can ensure you are investing in the latest technology to grow your business.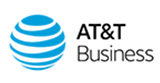 AT&T Wireless for Business offers a distinctive synergy with AT&T to seamlessly integrate both wireless and wireline solutions, delivering maximum value to fulfill all your communication needs. As a trusted industry leader, AT&T Wireless for Business also provides a wide range of customizable solutions, innovative technologies, and dedicated customer support to assist businesses of all sizes in navigating their changing business needs. AT&T Wireless for Business prides itself on its robust network infrastructure, ensuring reliable connectivity and data security, making it the ideal choice for businesses seeking dependable and scalable communication solutions.

MetroPCS by T-Mobile is a leading provider of contract-free wireless services in the United States, serving as a trusted choice for businesses across the nation. Offering a diverse range of broadband solutions, including voice, data, and internet services, MetroPCS Wireless plays a pivotal role in helping businesses achieve their communication objectives, ensuring seamless connectivity and robust performance. With a commitment to innovation and reliability, MetroPCS by T-Mobile is a strategic partner for companies seeking to stay connected and competitive.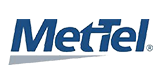 MetTel has been assisting clients in connecting in smarter ways for over two decades. In 1996, they embarked on building their supernetwork of partnerships with the nation's most influential telecom companies. Their business connections result in products and services that serve as the perfect solutions for their clients, always at the best price. MetTel offers a wide range of devices and services, from telecom infrastructure planning to consolidated billing to transparent cloud-based management capabilities.

With full control over their infrastructure, Natural Wireless provides unmatched performance and competitive pricing, delivering exceptional speed, dependability, and affordability to businesses, residents, and events. Natural Wireless was among the first to introduce hotel Internet services in 2003, recognizing the possibilities of wireless technology, especially WiFi, for locations without pre-installed high-speed access. Today, their services include residential Internet, specialized commercial broadband, and event Internet/WiFi services. They are dedicated to keeping pace with technological advancements and evolving customer requirements, aiming to deliver top-notch Internet connectivity with outstanding bandwidth, availability, performance, and value.

Ovation Wireless is a dynamic telecommunications solutions provider, widely recognized for its innovative business offerings that enable organizations to thrive. Committed to delivering the best connectivity solutions, Ovation Wireless specializes in customized packages for businesses of all sizes, from small startups to large enterprises. Their comprehensive suite of services includes high-speed internet, mobile communication solutions, cloud-based collaboration tools, and robust cybersecurity measures. Ovation Wireless's steadfast commitment to customer satisfaction, along with their forward-thinking approach, positions them as the preferred partner for businesses seeking to optimize their communication infrastructure and maintain a competitive edge.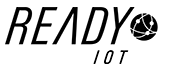 Ready IoT has introduced a range of innovative products designed to enhance your business operations. Managing your business assets has never been easier thanks to Ready Asset Tracking, which offers a convenient online portal. For businesses seeking flexibility and cost savings, Ready Asset Pro offers a diverse selection of over 100 IoT sensors, allowing predictive maintenance and process optimization. Their unwavering commitment to delivering quality at scale is evident in their enduring customer relationships and their recognition, including consecutive listings on the Inc. 5000 from 2012 to 2018.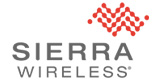 Sierra Wireless stands as a globally recognized leader in IoT solutions, renowned for its cutting-edge technology and expansive business offerings. With a strong emphasis on connectivity, Sierra Wireless enables organizations to seamlessly connect and manage their IoT devices, facilitating real-time data collection and analysis to support informed decision-making. Their diverse product range includes embedded modules, gateways, and cloud-based software platforms, serving a wide array of industries such as automotive, industrial, healthcare, and smart cities. Sierra Wireless is dedicated to driving innovation and assisting businesses in fully realizing the potential of the IoT, revolutionizing industries and improving efficiency, sustainability, and customer experiences.
With a robust 5G network and a commitment to customer-centric solutions, T-Mobile provides businesses with cutting-edge connectivity and communication tools. Their comprehensive suite of services includes customizable mobile plans, secure data solutions, and dedicated customer support, all crafted to enhance productivity and drive growth. T-Mobile's steadfast commitment to technology advancement and exceptional value propositions positions them as an invaluable partner for businesses seeking to stay connected, competitive, and future-ready.

Tracfone provides businesses of all sizes with a range of flexible mobile solutions, focusing on simplicity and affordability. Their services include prepaid wireless plans, mobile devices, and data solutions, catering to the diverse needs of entrepreneurs, startups, and established enterprises alike. Tracfone's commitment to reliability and nationwide coverage ensures that businesses can stay connected and productive, all while keeping their communication expenses in check. Whether it's managing a fleet of mobile devices or providing employees with affordable talk, text, and data plans, Tracfone is a trusted partner for businesses seeking efficient and budget-friendly communication solutions.

US Cellular is a prominent wireless services provider in the United States, offering a wide array of broadband solutions, including voice, data, and internet services, to drive business outcomes. With nationwide coverage, US Cellular Wireless serves as an excellent alternative for companies seeking innovative communication solutions beyond the usual wireless carriers, helping them achieve their communication goals efficiently and effectively.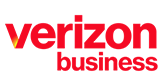 Verizon Business is a global telecommunications leader, known for its advanced broadband, wireless, and wireline communication services catering to diverse clients, including individuals, businesses, government agencies, and wholesale partners. Utilizing America's top-tier fiber-optic network, Verizon Business seamlessly provides converged communication, information, and entertainment services, setting industry benchmarks for innovation and connectivity.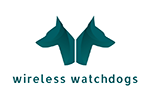 Wireless Watchdogs is a prominent company offering comprehensive mobile device management and telecom expense management solutions. Specializing in helping businesses optimize their wireless technology resources, they provide a range of services including real-time device monitoring, expense tracking, and strategic consulting. Their state-of-the-art platform allows organizations to streamline their wireless operations, minimize costs, bolster security, and maximize the efficiency of their mobile workforce. With a proven track record of delivering results, Wireless Watchdogs is the trusted partner for businesses seeking to make the most of their mobile technology investments while maintaining control over expenses.
If you would like more information about Wireless Providers or any of the other telecommunications products that Clarus offers, throughout Cleveland, OH, please fill out the form below and one of our telecommunications specialists will get back with you quickly.
Download the Clarus Cloud Ebook
Fill out the form below and we will send the link to the email address provided.
Request Information
We invite you to fill out the form, to the right, and someone from our offices will get back with you quickly.
We look forward to serving you.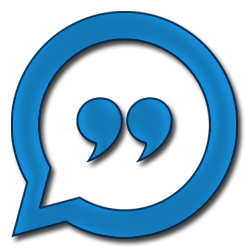 Request Information
We invite you to fill out the form below and someone from our offices will get back with you quickly.
We look forward to serving you.