Elevate Your Connection: Experience Blazing-Fast Internet with Ethernet Services
If you're seeking top-tier High-Speed Internet, look no further than Ethernet or Gigabit Ethernet with Clarus Communications. With the versatility to be transmitted over copper or coaxial cables, Ethernet offers an accessible and budget-friendly option. As one of the prevailing LAN technologies for voice and data networking today, Ethernet stands as a cornerstone of modern connectivity.
Ethernet clients are normally situated within metropolitan regions, close to High-Speed Internet Providers, granting them fiber accessibility to support business operations at speeds surpassing 10 Mbps. The proximity factor significantly impacts the availability of this High-Speed Internet Service. Equally significant are the distinct service packages extended by individual carriers in the realm of Ethernet Services. Serving as a high-capacity, economically efficient substitute for frame relay connections, Ethernet services prove especially advantageous for businesses spanning multiple locations with pronounced high-bandwidth requirements.
Several advantages of Ethernet Service include:
Speed
Utilizing the gigabyte standard, Ethernet achieves an impressive data transmission rate of 100 gigabits per second across the network, outpacing the speed of fiber, T1, and T3 lines.
Installation Simplicity
Ethernet cables adhere to a universal standard, facilitating the straightforward acquisition of suitable equipment and swift installation of the cabling. The inclusion of a router or hub, available at various computer stores, enables immediate Ethernet connectivity without any complexities. This means users can promptly establish their cabling setup without requiring any proficiency in network administration.
Availability
Previously, identifying the appropriate cabling could pose challenges in certain network solutions. However, the Ethernet realm has alleviated this concern, as suitable replacements can be easily sourced from nearly any computer store. A wide array of Ethernet network adapters, hubs, and routers adhering to the Ethernet standard are readily available across most computer stores.
We invite you to discover more about our Data Services and other top-notch telecommunications products, available throughout Cleveland, Ohio. To get in touch with us, simply fill out the form below, and our dedicated team of telecommunications specialists will promptly assist you with any inquiries you may have. We look forward to helping you find the perfect communication solutions for your business.
Download the Clarus Cloud Ebook
Fill out the form below and we will send the link to the email address provided.
Request Information
We invite you to fill out the form, to the right, and someone from our offices will get back with you quickly.
We look forward to serving you.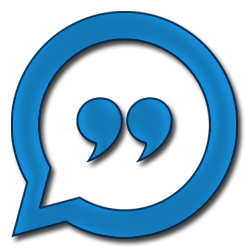 Request Information
We invite you to fill out the form below and someone from our offices will get back with you quickly.
We look forward to serving you.