MPLS: the Next Generation in Virtual Networks and High Speed Internet Connections
MPLS, short for Multiprotocol Label Switching, is a robust telecommunications protocol widely acclaimed for its scalability in efficiently managing extensive data loads. Operating within MPLS networks, it delivers an unparalleled quality of service, facilitating the smooth flow of diverse communication types. This includes local telephone services, long-distance corporate conversations, internet data, video content, and beyond, all navigating through the same network infrastructure. This strategy guarantees that critical transmissions receive prioritized handling and swift delivery.
For enterprises operating in various locations, MPLS offers an economical method to link these sites, simultaneously delivering voice and data services. Through the utilization of MPLS, organizations can enable direct dialing between stations for IP Phone Systems, establish video conferencing capabilities within office spaces and meeting areas, and guarantee the secure transmission of high-speed internet data.
The following are some of the benefits of MPLS:
Optimized Traffic Management
When using MPLS, businesses can assign a class to their traffic, such as data, voice, video, etc. Each of these types of data get marked and addressed, by the edge router, and then efficiently transmitted through the MPLS Network, to the appropriate application.
Effortless and Economical Expansion
Enterprises with multiple sites benefit from MPLS, which provides a cost-effective resolution by effortlessly linking offices throughout the network. MPLS's dynamic characteristics streamline the process of adding or removing company locations in real time, simplifying the overall management.
Protocol-Agnostic Forwarding
MPLS networks readily accept a wide range of data packets, whether they're formatted as IP or frame relay. MPLS labels, attached to the data, facilitate transmission across the network, regardless of the protocol underneath.
Enhanced Reliability
Functioning as a network solution focused on connections, MPLS ensures greater reliability when contrasted with alternatives based on IP.
Assured Service Level Agreements (SLA)
MPLS service providers provide a commitment to maintaining minimal downtime, ensuring uninterrupted connectivity and smooth operations for their clients' networks. By monitoring the MPLS network, they can proactively analyze performance and promptly perform maintenance as needed.
Dynamic Bandwidth Allocation
Within MPLS networks, businesses have the capability to dynamically distribute bandwidth, delivering unmatched flexibility. If a particular application necessitates a temporary surge in bandwidth, real-time adjustments can be swiftly implemented to align with the evolving demands of the business.
Top-Notch Security
MPLS service providers take on complete accountability for safeguarding transmitted data throughout their network. They possess the capacity to create secure "IP tunnels" for data transmission, eliminating the need for encryption by the customer.
Reduced Network Hops

MPLS networks optimize the network route, leading to a reduction in the number of intermediary hops. This, in turn, leads to faster response times and an elevated level of speed and performance for end-users.
Multiprotocol Label Switching (MPLS) stands out as a scalable telecommunications protocol proficient at managing extensive data loads. Embracing MPLS networks brings forth exceptional service quality, synchronizing various modes of communication while enhancing the importance of vital transmissions. This protocol offers a wide range of benefits, including enhanced traffic control, cost-effective expansion possibilities, protocol-agnostic routing, increased reliability, guaranteed service level agreements (SLAs), flexible bandwidth allocation, strong security measures, and reduced network intermediaries. These collective attributes culminate in an enhanced overall performance, rendering MPLS a versatile and valuable solution.
We invite you to discover more about our Multiprotocol Label Switching (MPLS) and other top-notch telecommunications products, available throughout Cleveland, Ohio. To get in touch with us, simply fill out the form below, and our dedicated team of telecommunications specialists will promptly assist you with any inquiries you may have. We look forward to helping you find the perfect communication solutions for your business.
Download the Clarus Cloud Ebook
Fill out the form below and we will send the link to the email address provided.
Request Information
We invite you to fill out the form, to the right, and someone from our offices will get back with you quickly.
We look forward to serving you.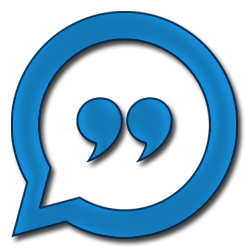 Request Information
We invite you to fill out the form below and someone from our offices will get back with you quickly.
We look forward to serving you.