Identifying the Right Technology Solutions for Your Business is No Easy Task
Requiring both discipline and diligence, the process of exploring all potential technological solutions that can elevate your business to new heights is crucial. Our aim is to address your inquiries, enlighten you about cutting-edge technologies, and assist you in surpassing your immediate and future business objectives. What you require is a collaborator capable of envisioning the overarching strategy while also tending to the finer intricacies.
Given the progress in new business technologies, it's crucial to make sure your business capitalizes on their benefits while refraining from implementing solutions that won't meet your long-term needs. As a provider of various technology solutions, Clarus Communications takes a holistic approach to understanding your company's technology requirements. This strategy ensures that no opportunities to enhance your business operations are missed, and that time-saving technological applications are fully utilized.
We take the time to familiarize ourselves with you and your business from every angle, ensuring a comprehensive understanding of your challenges. This depth of insight enables our seasoned telecommunications professionals to craft, propose, and implement technology solutions that surpass your expectations.
Outlined here are a variety of technology solutions extended by Clarus Communications. We encourage you to utilize the form located on the right side of this page to request more information. Working in conjunction, we will design a technology solution that addresses your current needs and allows for future growth and adaptability.


By implementing a Google Business Solution, you can reduce your IT costs, lower your equipment costs and gain a competitive advantage, using cutting edge technology.

What if one company could help your business manage software licensing, across several different software packages, through one, easy-to-use, secure portal?

Clarus is proud to offer a wide array of mobile device management solutions, saving you both time and money, while securely managing your devices on your network.

We have a seasoned solutions team that will identify your risks and ensure your security solutions exceed your needs, as well as allow for future growth and flexibility.

With our internal proprietary software, it's fast easy and effective to locate the refurbished IT equipment you're looking for, comparing several providers at once.

With Utility Management from Clarus, we ensure your utility accounts are managed properly and that you're not paying more than necessary for your services.
Download the Clarus Cloud Ebook
Fill out the form below and we will send the link to the email address provided.
Request Information
We invite you to fill out the form, to the right, and someone from our offices will get back with you quickly.
We look forward to serving you.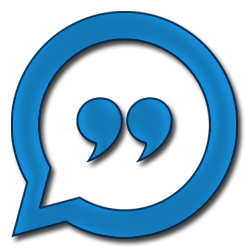 Request Information
We invite you to fill out the form below and someone from our offices will get back with you quickly.
We look forward to serving you.