Cable Services Can Accelerate Your Business Success
Cable services have become a practical option for many businesses in need of telephone service, high-speed Internet access, and television services. Depending on their accessibility, both cable services and cable fiber services can stand as a strong alternative to traditional T1 services, leading to substantial time and cost savings.
Clarus Communications understands the benefit that cable services can bring to your business and through joint efforts, we evaluate the extent to which offerings from cable service providers match our clients' needs. Cable internet serves as a dependable network backup, providing high-speed data for your business. Because of this, numerous cable providers are expanding their array of products to include Hosted Exchange, Ethernet Services, SIP Trunking, and hosted PBX.
Outlined below are the cable services we offer:
Coax Cable Internet
Coax Cable TV
Coax Cable Phone Service
Fiber Cable Internet
Fiber Cable TV
Fiber Cable Phone Service
Cable Could Services
Markets served by cable television services include:
Cable TV for Office Spaces
Allocating resources to cable television service for the office yields advantages from various angles. Delivering cable television service to your clients serves as a pleasing benefit that can alleviate the sense of waiting duration. For staff members, cable television presents a chance to stay updated with current news during their breaks.
Cable TV for Bars and Restaurants
Bars and restaurants offer an optimal setting for providing cable television to patrons. Cable TV services allow customers to view the latest sporting events while investing time and money at your establishment. This approach nurtures patron loyalty and cultivates a sense of community.
Cable TV for Fitness Centers
Facilitating access to cable television services for your fitness clients while they exercise enhances their gym experience. Gyms and fitness centers emerge as some of the most desirable destinations for cable television services.
Cable TV for Hotels
Enrich your hotel guests' stay by furnishing HD programming through in-room cable television services, contributing to a more enjoyable visit.
Cable services have transformed into a flexible answer for businesses in search of a wide range of communication and entertainment choices. The skilled consultants at Clarus Communications collaborate closely with clients to match cable service offerings with distinct requirements, guaranteeing improved experiences for customers, patrons, fitness enthusiasts, and hotel guests spanning diverse segments.
We invite you to discover more about our Cable Services and other top-notch telecommunications products, available throughout Cleveland, Ohio. To get in touch with us, simply fill out the form below, and our dedicated team of telecommunications specialists will promptly assist you with any inquiries you may have. We look forward to helping you find the perfect communication solutions for your business.
Download the Clarus Cloud Ebook
Fill out the form below and we will send the link to the email address provided.
Request Information
We invite you to fill out the form, to the right, and someone from our offices will get back with you quickly.
We look forward to serving you.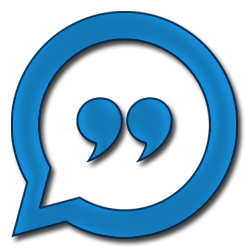 Request Information
We invite you to fill out the form below and someone from our offices will get back with you quickly.
We look forward to serving you.