Choosing the right Cloud Services Providers for your business is an important decision
If you're looking for cloud services, in Cleveland, OH, you've come to the right place. Clarus Communications is proud to represent a broad offering of cloud services providers, ensuring we match you with the best solution to meet your needs. Since every business is different, we will work closely with you and your staff to review every aspect of your cloud services needs. This will allow us to propose the most cost-effective and reliable cloud services solution for your business. No two cloud providers are the same, so it's important to have an ally like Clarus Communications on your side, to ensure you make the best decision possible for your organization.
Although we serve all of Cleveland, OH, we've implemented cloud services all over the country, for our clients. If you are moving your business to the cloud, we can help. We'll make sure that we work with you, to understand your business requirements, and which cloud services provider would best meet those needs.
With all the benefits of cloud services, many businesses are getting features that were only available to Fortune 500 companies, just a couple of years ago. Since we provide one of the largest cloud services offerings in the country, we can ensure you are investing in the latest technology to grow your business.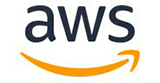 Amazon Web Services (AWS) serves as your virtual cloud-based storage solution, offering a secure repository for your documents, images, videos, and various digital assets. With AWS, you can effortlessly consolidate files from different devices, such as your old computer, laptop, and smartphone, providing seamless access to your data from anywhere. Rest assured, AWS employs top-notch security measures to safeguard your content, ensuring its preservation even in the event of device loss or damage. Experience the convenience of centralized data management with AWS's robust protection.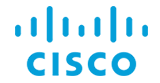 In 2020, there was an unprecedented surge in the adoption of cloud computing, encompassing public, private, and SaaS solutions, as organizations recognized the transformative potential of the cloud. Cisco's meticulously crafted cloud strategy is designed to seamlessly facilitate the transfer of workloads across their extensive Intercloud network. With their innovative approach to cloud computing, Cisco is exceptionally well-prepared to address the intricate challenges of security, regulatory compliance, and data management, allowing businesses to fully utilize the advantages of this digital revolution while maintaining data integrity and complying with industry standards.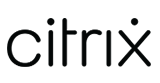 Citrix Cloud enables individuals to work flexibly and efficiently from any location, on any device. Thousands of organizations worldwide entrust Citrix to ensure the availability of their applications, safeguard their data, and enhance workforce productivity, regardless of the evolving dynamics of modern work environments. Committed to facilitating agile operations, fostering innovation, and enabling employees to excel in their preferred workspaces, Citrix guarantees rapid, seamless access to essential resources for employees to thrive, irrespective of their location or external circumstances.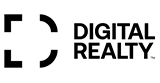 Digital Realty provides a secure and collaborative digital ecosystem that fosters innovation and growth for leading enterprises and service providers on the world's largest data center platform, PlatformDIGITAL®. With limitless possibilities for data, they enable you to unlock its full potential, offering a global data center platform to maximize your data insights through secure connections and collaborations with customers and partners. Digital Realty's hybrid IT architecture accommodates your ever-expanding data, integrating applications, services, technologies, and partners to help you deliver on your strategic goals.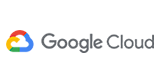 Google Cloud stands as a prominent provider of cloud computing services and solutions, offering an extensive array of state-of-the-art technologies designed to support businesses in today's digital era. With a global network of data centers, Google Cloud delivers scalable infrastructure, data analytics, machine learning, and artificial intelligence tools that enable organizations to innovate and thrive. From cloud storage and computing resources to AI-driven insights and developer-friendly platforms, Google Cloud's offerings cater to a diverse range of industries, from startups to enterprises, helping them accelerate their digital transformation, enhance operational efficiency, and gain a competitive edge.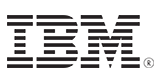 IBM offers a wide range of business solutions to cater to the unique needs of various industries. Among their innovations is the IBM Cloud Carbon Calculator, a state-of-the-art AI-driven platform developed in partnership with IBM Research. It enables users to effortlessly monitor and manage carbon emissions for workloads across different locations, helping them achieve sustainability goals and meet compliance reporting requirements. Specifically designed for highly regulated sectors, IBM's solutions provide optimized risk controls with pre-configured security and compliance measures that span enterprise and third-party ecosystems. Additionally, IBM streamlines workload distribution and management, fostering innovation and operational agility.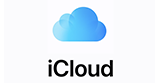 Elevate your online privacy with iCloud Private Relay, boosting the security of your Safari browsing. This cutting-edge feature is intricately designed to counter attempts by websites and network providers to construct a detailed profile of you, safeguarding your IP address, location, and browsing history. A simple activation provides you with immediate and comprehensive protection, ensuring your online activities remain confidential and granting you peace of mind while exploring the web, all while preserving the privacy of your digital footprint.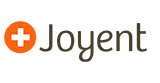 Joyent specializes in providing container-native infrastructure solutions, catering to the needs of modern web and mobile applications. Their offerings include high-performance public and private cloud software, designed for real-time demands. Joyent stands out by bypassing virtualization layers and running containers directly on bare metal, ensuring peak application performance. This approach enables effortless scalability for both applications and infrastructure, making it an ideal choice for organizations seeking simplicity and efficiency in their cloud solutions.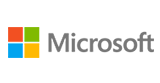 Microsoft Cloud Services delivers cutting-edge technology with an extensive range of cloud-based solutions crafted to meet the needs of all size businesses. From Azure, their robust cloud computing platform, to Microsoft 365, which provides productivity tools like Office apps and Teams, these services enable organizations to scale, innovate, and collaborate efficiently. With a global network of data centers, industry-leading security measures, and AI-driven insights, Microsoft Cloud Services deliver reliability and flexibility to support diverse business needs. Whether it's infrastructure as a service (IaaS), software as a service (SaaS), or platform as a service (PaaS), Microsoft's cloud offerings allow businesses to accelerate digital transformation, enhance productivity, and drive future growth.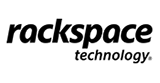 Rackspace Managed Cloud offers you access to the full potential of cloud technology for your strategic business goals, avoiding the frustrations, costs, and time commitments of self-management. Unlike other cloud providers, Rackspace exclusively provides comprehensive managed solutions across a range of applications, from eCommerce and hosting to big data and hybrid cloud environments. Their team of dedicated cloud specialists takes charge of designing, executing, and maintaining all your cloud workloads, ensuring top-tier customer support that distinguishes Rackspace as a front runner in the field of cloud computing.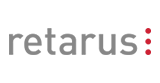 Retarus is a prominent provider of managed cloud services covering email, fax, SMS, and EDI, delivering exceptional quality, security, and innovation for all your messaging needs. Trusted by over 4,700 global companies of varying industries and sizes, Retarus excels in enhancing business communication processes. With extensive global expertise across diverse sectors, they offer secure platforms that guarantee the safety and efficiency of global communications while meeting the unique requirements of each customer.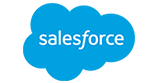 Salesforce.com stands as a leader in cloud computing, boasting a comprehensive suite of applications that cater to every facet of your business operations, encompassing CRM, sales, ERP, customer service, marketing automation, business analytics, mobile app development, and more. What sets it apart is its unified platform, drawing upon a shared reservoir of customer data. This integration fosters a seamless collaboration across your entire organization, transcending silos and transforming your company into a cohesive team. Moreover, by residing in the cloud rather than on-premises, Salesforce expedites even the most extensive enterprise deployments, accomplishing in a fraction of the time what traditional methods require.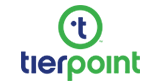 TierPoint is a trusted leader in simplifying the complexities of modern IT infrastructure for businesses embracing hybrid, multi-platform approaches. They enable clients to realize their critical business objectives through a comprehensive range of services, spanning public and private cloud solutions, colocation, disaster recovery, robust security measures, and more. Distinguished by one of the largest and most geographically diverse U.S. footprints, TierPoint boasts over 40 world-class data centers across 20 markets, all seamlessly connected by a coast-to-coast network. Whether safeguarding data, enhancing customer experiences, or optimizing costs through cutting-edge technology, TierPoint prioritizes your business outcomes. They bring security to the forefront, prioritize customer satisfaction with a 9.5/10 average rating, and offer cloud-neutral expertise, guiding your unique path to the cloud.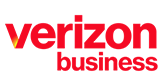 Verizon Cloud provides a secure and versatile cloud computing and storage platform, offering users full control and flexibility through its intuitive cloud console. Whether you opt for a public, private, or hybrid setup, Verizon Cloud delivers scalable solutions that prioritize top-notch security, reliable storage, and impressive performance. With a unified user interface, you can effortlessly oversee and automate your workloads, no matter the deployment or computing option you select, ensuring a seamless and cohesive experience across the board.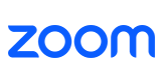 Zoom is a leading provider of comprehensive business communication and collaboration solutions. With their user-friendly cloud platform, organizations can seamlessly connect teams across various devices and locations through video conferencing, voice calls, content sharing, and chat services. Zoom's reliable and easy-to-use tools enable businesses to enhance productivity, streamline communication, and foster collaboration among their teams. As recognized by Gartner, a prominent IT research and advisory firm, Zoom's commitment to excellence has earned them a coveted spot in the Leaders Quadrant of both the 2020 Magic Quadrant for Meeting Solutions and Magic Quadrant for UCaaS, Worldwide, solidifying their reputation as a trusted partner for businesses seeking top-tier communication solutions.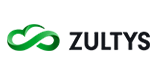 Zultys Cloud offers businesses a comprehensive suite of cutting-edge communication tools to enhance their operational efficiency and customer engagement. With a robust portfolio that includes VoIP phone systems, video conferencing, team messaging, and contact center solutions, Zultys Cloud equips organizations of all sizes to streamline their communications infrastructure while reducing costs and complexity. Their scalable and reliable platform ensures seamless connectivity, allowing teams to collaborate effortlessly, whether in the office or remote locations.
If you would like more information about Cloud Services Providers or any of the other telecommunications products that Clarus offers, throughout Cleveland, OH, please fill out the form below and one of our telecommunications specialists will get back with you quickly.
Download the Clarus Cloud Ebook
Fill out the form below and we will send the link to the email address provided.
Request Information
We invite you to fill out the form, to the right, and someone from our offices will get back with you quickly.
We look forward to serving you.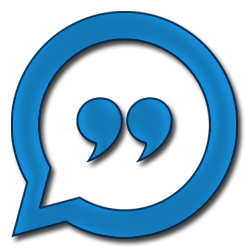 Request Information
We invite you to fill out the form below and someone from our offices will get back with you quickly.
We look forward to serving you.