Cloud Services Help Businesses Meet the Technology Demands of the Future
Clarus Communications provides cloud services across both the Metro Cleveland region and the entire nation, catering to businesses of all scales. Regardless of whether your company is a compact enterprise requiring modest cloud solutions or a sizable corporation with intricate data center requirements, you can now effortlessly reach your data from any corner of the globe, eliminating the necessity to acquire and manage private servers.
If safeguarding your company's invaluable data holds significance, and you also aim to guarantee optimal investment choices, cloud services address both these priorities seamlessly. Cloud services combine scalability with a fixed rate, eradicating concerns about unexpected expenses that might surpass your budget. Additionally, cloud services obviate the need for an initial investment, allowing you to allocate your capital for other vital organizational needs. Cloud services have swiftly emerged as one of the most indispensable technologies, ensuring data security while maintaining financial prudence. Cloud computing enables users to pay solely for the resources utilized, sidestepping upfront capital outlays.
Our cloud services can be configured to include:
Exchange Online: Easily reach and exchange calendars, emails, and contacts from any location.
SharePoint Online: Cloud-based storage and the capacity for enterprise-wide collaboration.
Dynamics CRM: Enabling your staff to access customer information from any location.
Office 365: Delivering Microsoft Office's collaboration and productivity tools seamlessly via the cloud, enhancing your work experience.
Business proprietors cannot dedicate time to concerns about interruptions in their company's data and IT solutions. Through managed cloud services, you can find reassurance, understanding that seasoned IT experts are overseeing its performance and security. Managed cloud services enable you to concentrate on your business as we optimize uptime and align your cloud services with your company's data requirements.
Our consultants will offer strategic insights to create the most appropriate managed cloud services for your company's requirements and budget. We'll assist you in selecting the right technology to ensure you gain maximum value from cloud services that are accessible, reliable, and secure.


With the enormous popularity of scanners in business and in the home, the use of cloud faxing has dramatically decreased.

A cloud outbound dialer allows you to upload a list, dial into a real working dialer and make outbound calls for your campaign.


Our experienced consultants help companies with their IT Disaster Recovery plans to design and deploy a flexible and reliable solution.

Infrastructure as a Service takes a typical capital expenditure and makes it an operating expense, freeing your capital up for other costs.

We focus, exclusively, on understanding your business and how an outsourced IT Service might make sense for your business.

Software as a Service allows your company to have easier administration of applications, easily accessed through a web browser.
Download the Clarus Cloud Ebook
Fill out the form below and we will send the link to the email address provided.
Request Information
We invite you to fill out the form, to the right, and someone from our offices will get back with you quickly.
We look forward to serving you.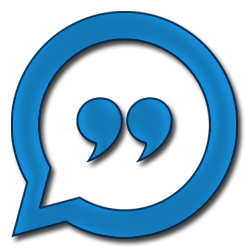 Request Information
We invite you to fill out the form below and someone from our offices will get back with you quickly.
We look forward to serving you.