Software As A Service (SaaS)
Software As A Service (SaaS)
SaaS can be a Powerful Tool in your Company
Software as a Service, also known as SaaS, refers to the provision of software applications by a service provider, who hosts the applications on their servers, allowing users to access them via the Internet. Unlike traditional software installation, SaaS eliminates the need to have the software installed locally on your computer. By adopting SaaS, your company gains the advantage of easy application management, as users can access the software through any web browser. This approach also reduces the necessity for maintaining numerous servers and managing software licenses.
SaaS encompasses various categories, including:
Database Applications
Document Management
File Sharing
Accounting Solutions
Microsoft 365
Here are just a few of the benefits of Software as a Service:
Cost Efficiency
Embracing SaaS allows you to avoid investing in expensive hardware and local software hosting. This streamlines the deployment process across your organization, reducing deployment times from months to weeks and saving your company time and money. Because SaaS operates on a pay-as-you-go basis, you can eliminate the upfront costs of software licenses for all users, leading to substantial savings.
Rapid Deployment
With the SaaS model, the software is pre-installed and configured in the cloud. Your system administrator can swiftly grant user access in real-time, enabling swift software deployment throughout the organization. This agile approach ensures compliance with software licensing and drastically reduces deployment timelines compared to traditional methods. Additionally, the availability of free trials from many SaaS providers facilitates easy exploration of the benefits before integrating the solution across your organization.
Scalability and Predictable Costs
SaaS guarantees clarity in terms of software, administration, and maintenance expenses. As your business expands and user numbers increase, you can accurately project your software-related costs. Continuous access to the latest software version is ensured, as SaaS providers handle software maintenance and upgrades within the cloud environment.
Maintenance and Upgrades Included
SaaS providers assume responsibility for maintaining servers and software, including timely upgrades when new releases are available. Rigorous security measures safeguard your data, with SaaS providers often offering more comprehensive security than many individual businesses can afford to implement.
Reduced Learning Curves
SaaS applications are renowned for their user-friendly interfaces, leading to a smoother learning curve for most users. Their simpler deployment process and lower costs make SaaS an attractive option. Organizations can also evaluate new software applications before a wide-scale rollout, preventing costly investments in software that may not meet their needs.
Easy Customization
Most SaaS apps are designed to accommodate customization by clients. Through APIs provided by SaaS vendors, applications can seamlessly integrate with proprietary software, resulting in a cohesive solution. As your business requirements evolve, adjustments can be made to your subscriptions without necessitating investments in additional servers or licenses.
Flexible Accessibility
SaaS solutions are cloud-hosted and accessible via the Internet, regardless of the device used. This flexibility proves particularly beneficial for companies with a mobile workforce, enabling secure access to company data and information online.
We invite you to discover more about our Software as a Service and other top-notch telecommunications products, available throughout Cleveland, Ohio. To get in touch with us, simply fill out the form below, and our dedicated team of telecommunications specialists will promptly assist you with any inquiries you may have. We look forward to helping you find the perfect communication solutions for your business.
Download the Clarus Cloud Ebook
Fill out the form below and we will send the link to the email address provided.
Request Information
We invite you to fill out the form, to the right, and someone from our offices will get back with you quickly.
We look forward to serving you.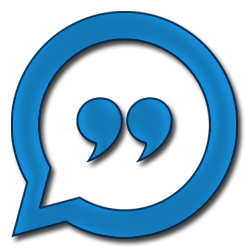 Request Information
We invite you to fill out the form below and someone from our offices will get back with you quickly.
We look forward to serving you.